Holiday Necklace Giveaway
In my novel, The Three Graces, Jessie, Isabel, and Sara are able to connect with their Goddesses, Brilliance, Joy, and Bloom through three magical necklaces they receive. This holiday season, you can experience the magic with a necklace of your very own! Simply subscribe to my blog and newsletter to enter for a chance to win.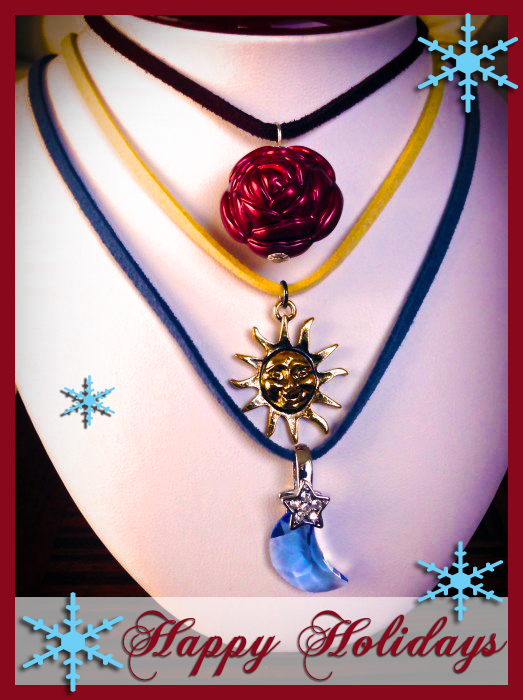 Entering is easy!
2. Enter your email address on the right hand side
3. Click Subscribe
The first 20 users to subscribe will win a necklace of their choice. This is a limited time offer, so subscribe today!
And don't forget that The Three Graces is on sale for only 99 cents. This offer won't last forever, so click on the cover to the right to find the Amazon page and get your copy before it's too late!