Hi everyone!
On January 22nd I will be doing a reading at a local readers and authors' event called Book'd in Burbank. In conjunction with the event, I have written a book review for one of my favorite authors Deborah Harkness on the blog Shelf Pleasure. Here's a quick preview of my review:
"I LIVED those stories and loved every moment of reading them. As a writer, I especially appreciate Harkness' superb writing, her style, her voice."
To see the rest of my review click here! There are also other reviews of more fantastic books that are definitely worth checking out.
I'm looking forward to my reading, and you should too! Not only will I be there, but six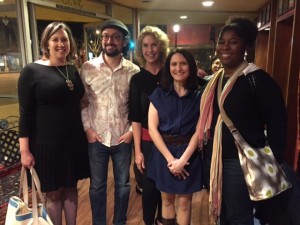 other talented authors, and there will giveaways and a reception after the reading. If you're in the area, join us for a wonderful event! You can find more information at Book'd in Burbank's website.
Hope to see you there!
Facebook | Twitter | Instagram | Goodreads