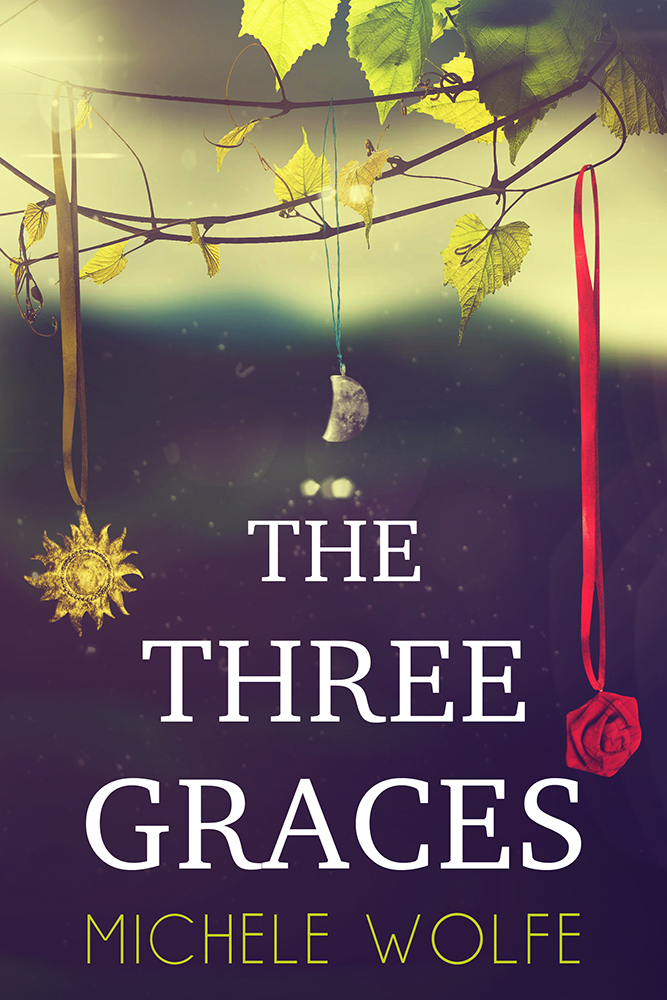 College juniors Jessie, Isabel and Sara are linked in an unlikely friendship by visits to hidden places only they can see. Together on a trip to Hearst Castle in California an earth-shaking encounter with a stunning statue in the gardens binds them to the spirits of the Three Graces; Brilliance, Joy and Bloom.
Under the weight of school and family problems, Sara Jessie and Isabel grow to be fast friends as they struggle with who they are and what will become of them. Until the fateful trip where they are gifted three magical pendants. Through these gifts the girls must find a way to unlock a centuries old curse and free the graces from their stone grave.
Will Brilliance, Joy and Bloom find freedom through the girls or will they forever be entombed in the statue of The Three Graces?
The Three Graces is a deep and beautiful story of discovery, of admitting to truths that have been buried, and of letting go of a past that hinders the present.
I couldn't put it down. I cried, I laughed, and was intrigued by the girls' stories. I found a little of myself in each of them. What a wonderful story. I hope many young girls read the novel and know that it's okay to just be and accept themselves and take chances.
I really loved this book! Wolfe does a great job of blending past and present as her heroines make an incredible journey of self-discovery. You'll get lost in the lives of three young college friends, Jessie, Isabel, and Sara as they discover a hidden world. Empowered by three goddesses, Brilliance, Joy and Bloom, Wolfe's heroines unlock both secrets of the past and open a doorway to their future. Get lost in a great read.
I think the author is on to something very special, connecting the lives of real people to great art in a mysterious, but somehow believable, way. I hope she has another such story in the works!